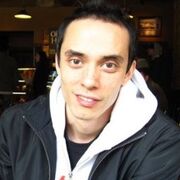 Bryan Gillingham is an animator who has worked with a variety of companies, including Next Level Games several times in the past. With them he has animated cutscenes for Metroid Prime: Federation Force/Blast Ball and Spider-Man: Friend or Foe. Gillingham has also worked at Radical Entertainment, The Collective, Blizzard Entertainment, United Front Games, Nerd Corps Entertainment, Bardel Entertainment and The Coalition on such titles as The Incredible Hulk: Ultimate Destruction, Star Wars: Episode III - Revenge of the Sith, World of Warcraft: The Burning Crusade and ModNation Racers.
Gillingham became interested in animation by playing Mario Paint, and is considered the best Soul Calibur player at The Collective. He has worked on a number of unreleased sports, fighting and action games. Gillingham is currently the senior animator at Blind Squirrel Games.
External links
Edit
Community content is available under
CC-BY-SA
unless otherwise noted.