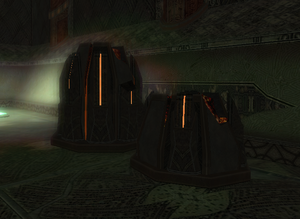 Bryyo Coffers are ancient containers featured throughout Bryyo in Metroid Prime 3: Corruption. The Coffers were used in times of war on Bryyo by the Reptilicus to store items and plants for later use in locations unsustainable for Kashh Plants. When Samus Aran finds them on Bryyo, they store Energy Capsules (which usually restore 10-20 units of Phazon energy) and a small amount of Missile Ammo for her use. They are found in Small and Large sizes, and their durability depends on the size. Large Bryyo Coffers can only be destroyed with heavy weapons fire.

Logbook entries
[
]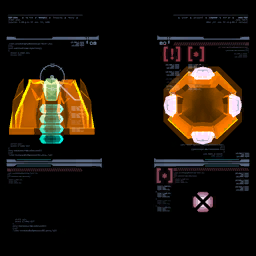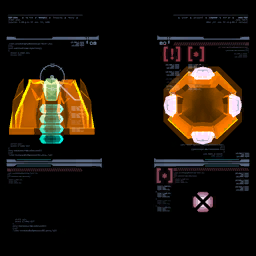 Small Bryyo Coffer
Temporary scan
Small Bryyo Coffers can be destroyed by weapon fire. Outer plating appears fragile.
Logbook entry
Small Bryyo Coffers were designed to be easily transported. Their outer plating is lightweight and vulnerable to standard weapon fire.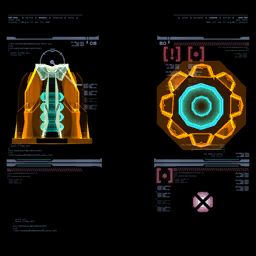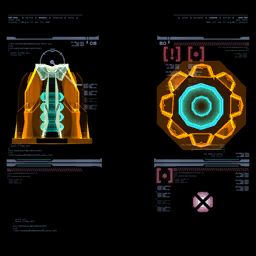 Large Bryyo Coffer
Temporary scan
Large Bryyo Coffers contain energy and weapon supplies. Only damaged by heavy weapon fire.
Logbook entry
Large Bryyo Coffers were originally designed to store items and supplies in locations where Kashh plants wouldn't survive. Their hardened plating makes them resistant to all but the heaviest of weapons fire.
Gallery
[
]