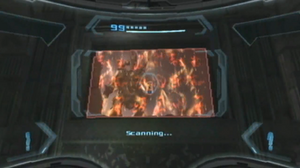 Here lists the Bryyo Data of Metroid Prime 3: Corruption.
Some entries are locked with Bryyo Lore Locks, with about four weak points Samus must shoot before the plates retract and reveal the Lore.
Golden Age
Edit
Location: Reliquary II
Age of Science
Edit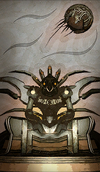 Location: Grand Court
Age of Schism
Edit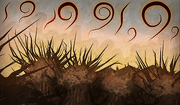 Location: Main Lift
Age of War
Edit

Location: Gel Processing Site
Location: Temple Generator
Location: Hall of the Golems
Struggle of Exiles
Edit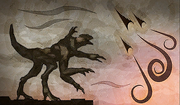 Location: Burrow
Salvation
Edit
Location: Hidden Court Hall
The Hunted
Edit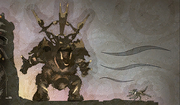 Location: Jungle Generator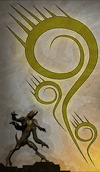 Location: Colossus Vista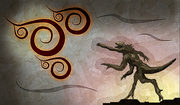 Location: Refinery Access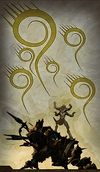 Location: Imperial Caverns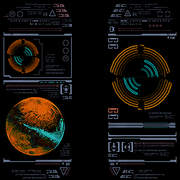 The Bryyo Data is similar to the Chozo Lore in that the walls on which they are scanned stand out by rippling flame with a design (language writing or artwork) on it, when scanned, the rippling stops, and the Lore cannot be scanned again after that.
At least four of the Bryyo Data images (Downfall, Victory, Salvation and Decline) were created by Nathan Purkeypile.
Community content is available under
CC-BY-SA
unless otherwise noted.