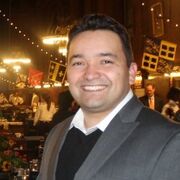 César Pérez (born November 22) is an associate localization producer at Nintendo of America since July 2016. He joined NOA as a bilingual product specialist in October 2008. His duties include translation and adaptation of game content, such as menu items, story and dialogue (both written and voiced), and gameplay descriptions, to a Hispanic audience in North and South America.
Pérez grew up on the border between Mexico and the United States, as a bilingual English and Spanish speaker. Among his personal interests are science and technology and the impact they have on the world.
Pérez has localized Metroid: Samus Returns, Super Smash Bros. for Nintendo 3DS and Wii U, Kid Icarus: Uprising, Animal Crossing: New Leaf and Super Mario Maker, as well as many other games.
External links
Edit