"Given your unofficial status..."
---
This article's title is conjectural.
Any name given in official media is eligible to become the title of the article.
The current title is not an official name.
"
A new ship came! It looks kinda weird...
"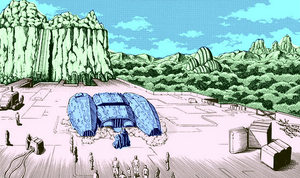 The "Chozo Ship"[2] is a spacecraft vessel that the Chozo used to fly to K-2L at the beginning of the Metroid Manga. It is first seen in the panel where Samus learns that they have arrived, and then seen during a conversation between the Chozo and the citizens of K-2L. The last time it is seen is when they leave just before the Space Pirate raid.
References
Edit