"Go for it, Samus!! You're our hero!!"
---
The subject of this article was created by Metroid fans.
It is not considered an official Nintendo-licensed part of the Metroid franchise. All story elements are non-canon.
"
I think the key to the success of this album has been how diverse the album was, touching on various genres and exploring the music in ways that it might not have been approached previously. I also feel that because we attempted to touch on every single game released at the time, we catered to fans of all types, no matter what game you enjoyed or what genre of music you were into.
"

—Darren[1]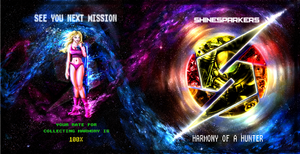 Harmony of a Hunter is a compilation album of fan remixes released in 2011. It was followed by Harmony of a Hunter: 101% Run in 2012 and Harmony of Heroes in 2014.
Description
[
]
Harmony of a Hunter was released on August 7, 2011. Darren Kerwin of Shinesparkers was the director and producer, who organized the project to celebrate the 25th anniversary of the Metroid series. He recruited musicians from Newgrounds, YouTube, and OverClocked Remix, bringing a diverse range of musical styles and genres to remixing the soundtracks of all Metroid games released to date, from the original NES game to Metroid: Other M, which at the time was the latest game in the series. Nate Horsfall, or Lightning Arts provided the cover artwork.
Harmony of a Hunter: 101% Run was released on November 17, 2012. Darren was inspired by his disappointment over certain themes, such as SkyTown, not being included in the first album and used this opportunity to make an expansion to the original. This followup features both new and returning artists.
Harmony of Heroes was released on October 4, 2014. After the overwhelmingly positive reception to Harmony of a Hunter, Darren felt that a tribute album to the Super Smash Bros. series was the next logical step for the "Harmony of" series. The album was released in recognition of the newly-released Super Smash Bros. for Nintendo 3DS and features remixes of songs from previous Super Smash Bros. games, including Metroid songs. At the time of its release, Harmony of Heroes was the largest fan-arrangement album for a video game. A later followup album, Harmony of Heroes: Final Smash, was recorded and released in six weeks, but did not include any Metroid remixes.
In late 2017, a third new album in the Harmony series, Harmony of a Champion, was released. This album is a tribute to Pokémon Red and Green and as such contains no Metroid arrangements.

On July 23, 2021, Shinesparkers announced that a fourth album (sixth overall), Harmony of a Hunter: Returns, would be released on the 35th anniversary of Metroid, August 6, 2021. This was also the 10th anniversary of the first Harmony album.
Song List
[
]
Harmony of a Hunter
[
]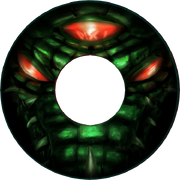 Disc 1
Disc 2
101% Run
[
]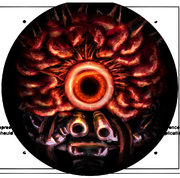 Disc 1
Disc 2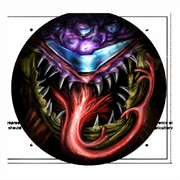 Disc 3
Samus Voyage - HiScore (remix of Title (Metroid), Brinstar (Metroid), Surface, Mother Brain, Samus Aran's Appearance Fanfare, VS. Nightmare, Tallon Overworld, Item Acquisition Fanfare, Brinstar Depths, Torvus Bog, Metroid Prime Credits, Menu, Rundas Fight, and Nemesis Ridley)
Metroid Medley 2 - Derris-Kharlan (remix of Metroid Prime Credits, Metroid Prime Theme, Tallon Overworld, Darkness, Phendrana Drifts, Chozo Shrine, SkyTown, Bryyo, and Record of Samus)
Seeking Light - Martin Leung (remix of Title (Metroid), Brinstar (Metroid), Brinstar Depths, Lower Brinstar, and Magmoor Caverns)
Harmony of a Hunter 101% Run Teaser Music - Mozzaratti (remix of Title (Metroid) and Theme of Samus)
Item Acquisition Fanfare - Stephan Wells
Item Room / Item Acquisition Fanfare - Zack Parrish
Only Human - Sebastian Mårtensson (original composition)
Harmony of Heroes
[
]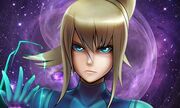 Metroid
Smash Bros. Exclusive
Harmony of Heroes - Rozen (partial remix of MP3 Title Music)
Trivia
[
]
Some of the songs included in Harmony of a Hunter and Harmony of Heroes have been featured on other albums and music collections. For example, M2Q is also available on Metroid Metal, and Edge of the Labyrinth is included on Sam Dillard's album Metroid Cinematica.
The remix of Theme of Samus heard in Phazon Corruption appears to be specifically based upon the arrangement heard in Theme ~ Space Warrior Samus Aran's Theme ~ Big Boss BGM ~ Ending.
A number of consecutive tracks were mixed to crossfade into one another in the album. Some of these tracks, such as A Familiar Path and Incoming Kraid, are available on YouTube without the crossfade.
Gallery
[
]
External Links
[
]
References
[
]