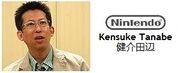 Kensuke Tanabe is an employee at Nintendo who frequently assists in communicating for international projects, such as those at Retro Studios. He also left a message in the transmission console in Metroid Prime 3: Corruption, participated in the Developer's Voice video promoting the Metroid Prime Trilogy, and was the one who urged Retro to remove most Sequence Breaking techniques in the Trilogy.[1] Tanabe directed Metroid Prime: Federation Force, and spoke during a Nintendo Direct presentation to explain why the game belonged in the Metroid Prime universe. He stated that he had ideas for a fourth Metroid Prime game, which was officially announced on June 13, 2017. IGN confirmed via Nintendo's Bill Trinen in a group interview that Tanabe will be overseeing the project.
In 2016, rumors surfaced that Tanabe and Retro Studios were no longer on good terms.[1] Jack Mathews said in a 2018 interview that he and Tanabe always had a good relationship, and that any souring of Tanabe's relationship with Retro would have occurred after Mathews' departure from Retro.[2] Despite this, it was announced on January 25, 2019 that Tanabe would be working on Metroid Prime 4 with Retro once again.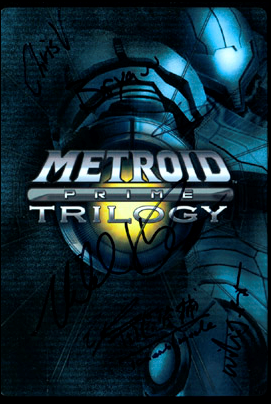 The Legend of Zelda: A Link to the Past
Star Wars: Shadows of the Empire
The Legend of Zelda: Ocarina of Time
Pokémon Snap
Magical Vacation
Geist
Super Mario Strikers
Mother 3
Coloris
Mario vs. Donkey Kong 2: March of the Minis
Magical Starsign
Super Paper Mario
Mario Strikers Charged
theta
Freshly Picked Tingle's Rosy Rupeeland
Art Style: CUBELLO
Punch-Out!!
Pinball Pulse: The Ancients Beckon
Donkey Kong Country Returns
External links
Edit
References
Edit
Community content is available under
CC-BY-SA
unless otherwise noted.