"
At Next Level Games I was brought in as a contract 3D Environment and Prop Artist to help the team meet its final push towards its deadline with Nintendo on an soon to be released AAA game. I contributed to the 3d modeling, UVs, texturing and exporting of new assets and updating older content to meet with style guides and existing art samples using 3DS Max and Photoshop. I also worked with the team's Technical Artists to optimize existing art assets for better performance on the target hardware platform. Often collaborating with the studios designers/directors, animators, lighting, TDs and programmers to ensure that all criteria for the tasks were met or exceeded. Additional details about the project are unavailable due to an NDA
"

—Logan Foster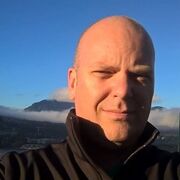 Logan Foster is a Canadian art director, environment and prop artist, who worked at Next Level Games for two months in 2015. He modelled and textured the environment in the Bonus Ending cutscene of Metroid Prime: Federation Force, even animating the doors. Foster used Autodesk 3ds Max to create the ending. His ArtStation profile confirms the unseen individual in the ending to be Sylux, while also confirming that the ending is set on a "Federated Force research station". The ending was one of the first tasks he completed on the project. Foster commented that he wanted to show more, but could not do so without an expensive Nintendo 3DS capture device.[1] He also called Federation Force a "great excuse to dust off the 3DS if one hasn't done so in a while"[2][3], and called on Nintendo of America to port the game to Nintendo Switch.[4]
According to Anthony Iammarino, Foster came onboard during a point of high pressure in development and quickly grasped the art style, budgets, tools and production routines, seamlessly integrating with the team. Foster worked autonomously for the most part, without support from the concept artists.
Foster most recently worked at Max Gaming Technologies. His other works include Dark Horizons: Lore and 100ft Robot Golf.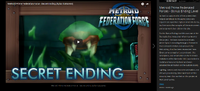 Metroid Prime Federated Forces - Bonus Ending Level
"Its hard to capture a lot of the content that I helped contribute to this game (since one requires an expensive capture device to do so), but here are a few samples of the environment and prop work that I did on this title.
For the Bonus Ending level this was one of the first tasks that I was given when I came onto the project. The team wanted a cinematic where Sylux is sneaking through a Federated Force research station and uncovers the Metroid egg that has been researched here. Given some concept art, a storyboard, this description, and information on the technical limitations of the Nintendo 3DS I was tasked to model and texture this level (and even provided the animation on the custom doors).
Lighting, camera and character animation, and VFX was provided by other members of this amazing team that worked on this project at Next Level Games."
Community content is available under
CC-BY-SA
unless otherwise noted.