Reactor Core Entrance (or Reactor Access in the Tallon Overworld) is a room in Metroid Prime on the Frigate Orpheon. It contains two Auto Defense Turrets that are easily dispatched with Missiles or charged shots, and a panel can be scanned to activate a Morph Ball hologram on the floor, which is used as in the previous room to open the next door. To the left, another door leads to a Save Station. The corpses of Space Pirates can be found lying around the room.
After the crash, the room becomes flooded. The door leading to the Freight Lift becomes de-energized and two Power Conduits must be shot with the Wave Beam to reactivate it.
Connecting rooms
[
]
Data
[
]
Logbook entries
[
]
Scans
[
]
Pre-crash
Clamp door control
Temporary scan
This device does not seem to be functional. There must be something nearby that will turn it on.
Temporary scan
Door lock enabled.
Please insert metallic sphere to open door.
Temporary scan
It looks like a spherical shape would fit into this clamp.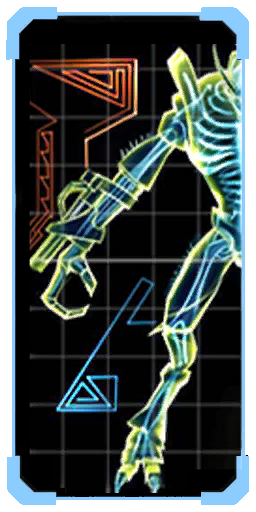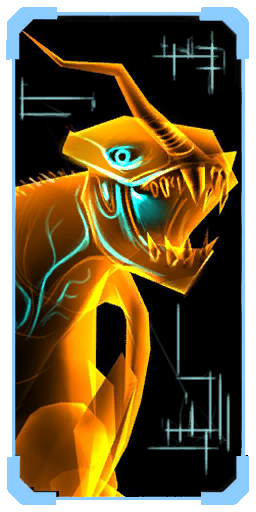 Space Pirate
Temporary scan
Morphology: Space Pirate
Status >> Death caused by cranial trauma.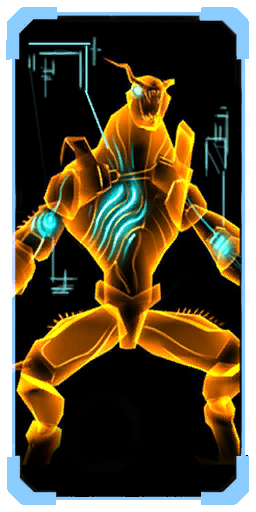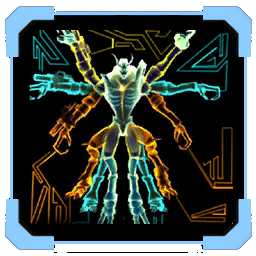 Temporary scan
Morphology: Space Pirate
Status >> Death caused by severe lacerations.

Subject looks like it has been partially eaten.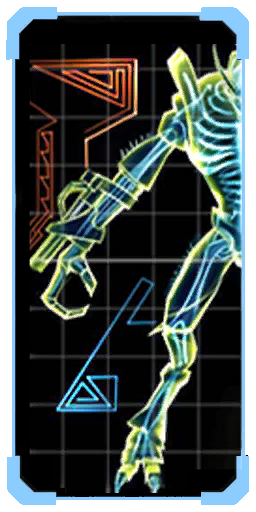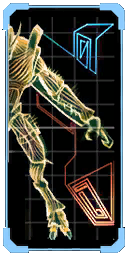 Temporary scan
Morphology: Space Pirate
Status >> Dead. This creature looks like it struggled to get through this door.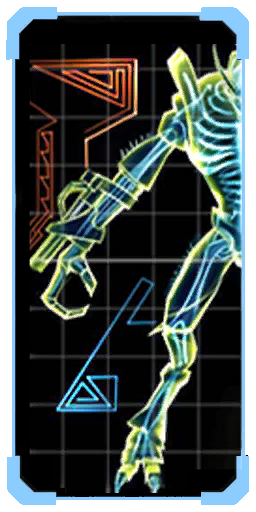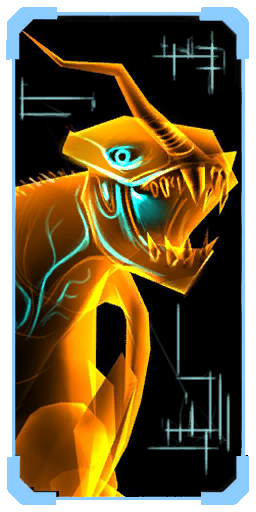 Temporary scan
Morphology: Space Pirate
Status >> Death caused by acid burns to the face.
Post-crash
Interface Module

"Primary door control is inoperable. Auxiliary controls must be used."
Interface Module (power restored)

"Auxiliary door controls online."
"This door has no power.


Two

nearby Power Conduits must be energized for it to open. Blasts of electrical energy will energize the conduits. The conduits radiate some heat that is invisible in the normal spectrum."
Tutorial
[
]
"The Charge Beam can be used to draw in pickups.
Press and hold

/

to draw in pickups."
Trivia
[
]
This room, along with the Save Station, is known internally as 06_intro_to_reactor before the crash and 06_under_intro_to_reactor after the crash.
The "Intro Space" theme, which is heard when exploring rooms aboard the Orpheon before the Emergency Evacuation Area, again plays in this room before accessing the Reactor Core.
When utilizing the clamp to activate the door, any Auto Defense Turrets in the area will cease firing until Samus regains movement.
In the GameCube version, the blue door connecting to the Save Station can be opened with a Missile. This behavior is also present in Exterior Docking Hangar.
The large doors that require the clamp/the restored power to open are shown as Blue Doors on the Map despite not needing a beam shot at to open them.
Gallery
[
]