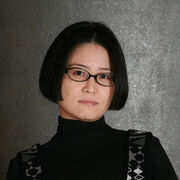 Saciko Miyano (宮野 幸子?) (born 1969 in Yokohama City, Kanagawa Prefecture) is a Japanese orchestrator and arranger at Shangri-La Inc., formerly E-mixing Studio. Miyano has arranged music for film and multiple video games, including Metroid: Other M. Some of the themes Miyano orchestrated include Result, Nemesis Ridley, Sector 1 Biosphere and The Burning Lava Fish, all of which are present on Samus Archives Sound Selection. Additionally, Nemesis Ridley and The Burning Lava Fish appear in Super Smash Bros. for Wii U and Super Smash Bros. Ultimate.
Other games Miyano has arranged music for include Gran Turismo 6, Final Fantasy XIII-2, God Eater 2: Rage Burst (as the arranger of the "Requiem" theme), World of Final Fantasy and Final Fantasy: Brave Exvius.
Community content is available under
CC-BY-SA
unless otherwise noted.