Not to be confused with Pirate Data written by the Space Pirates on Tallon IV.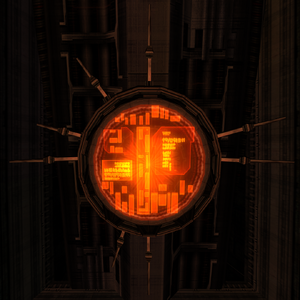 This page lists the Space Pirate data from Metroid Prime 3: Corruption.
Location: Lift Hub
Location: Command Station
Location: Processing Access
Location: Airshaft
Location: Transit Station 1-A
Location: Creche Transit
Location: Skyway Access
Location: Mine Lift
Location: Drill Shaft 1
Location: Phazon Mine Entry
Location: Command Courtyard
Location: Transit Tunnel P70
These entries are translated from German; they can be read in their original form on the list of unused Logbook entries in Metroid Prime 3: Corruption.
Community content is available under
CC-BY-SA
unless otherwise noted.