"
Attention Federation Force cadets: to enhance your training, we've provided several classified Federation Force files for you to study. Click on the secret file symbols throughout the website to activate.
"

The Federation Files are an interactive feature on the Metroid Prime: Federation Force website. Scrolling up or down the front page of Metroid.com will produce a closable message for "Federation Force cadets" (or, site readers), stating that classified Galactic Federation files are hidden throughout the site. These files appear in three of the four sections on the site: Join the Force, The Bermuda System and Lock & Load. The only section without a file is that of Blast Ball.
Each file is placed around the pages on the site as a Federation mark that can be clicked on. Doing so will produce files regarding Samus Aran, the Space Pirates and the Mech Power Suits used by the Federation Force ingame.
The Special Mission flash site released in promotion of Metroid Prime 3: Corruption was similar.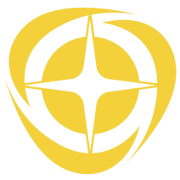 GALACTIC FEDERATION INTEL FILE - SAMUS ARAN

"Orphaned during a Space Pirate raid on her home, Samus Aran went on to become the most feared Bounty Hunter in the galaxy, often aiding the Galactic Federation. Armed with a versatile Power Suit and a bevy of advanced weaponry, Samus Aran is often called upon to complete missions that would otherwise be considered impossible. To date, she has completed all of these missions."

GALACTIC FEDERATION INTEL FILE - SPACE PIRATES

"A ruthless group of loathsome creatures, Space Pirates have invaded and captured countless planets in the galaxy, raiding their resources and enslaving their inhabitants. Their insidious threat inspired the formation of the Federation Force."

GALACTIC FEDERATION INTEL FILE - POWER SUIT

"It's no accident that Federation Force Mechs bear a striking resemblance to Samus Aran's legendary Power Suit. It has served her well in the battle against Space Pirates, offering not only enhanced defensive capabilities, but also an array of powerful weapons. Not much is known about the origin of the Power Suit, but it is believed to have been created by the Chozo, an ancient, highly advanced race of bird-like beings."
Community content is available under
CC-BY-SA
unless otherwise noted.