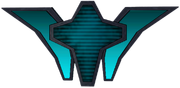 Trooper Logs are a category of Lore in Metroid Prime 2: Echoes. They are data logs recovered from the fallen GFMC Task Force Herakles, and detail their relationships and concerns on the planet Aether before their annihilation at the hands of Splinters. These logs do not represent every trooper, as many bodies were unidentifiable by the Scan Visor.
All of these Trooper Logs can be found in the GFMC Compound.
The data within the Metroid Prime 2: Echoes Bonus Disc contains more Trooper Logs than were seen in the final game, as well as slightly different versions of some of the Trooper Logs that were used.
Community content is available under
CC-BY-SA
unless otherwise noted.