http://i283.photobucket.com/albums/kk296/Armantula513/Squee-1.png
Shorah. I am Squeemaster, the Lord of the Squees. The Squius Primus. Veteran and war hero of the Peppermoth Wars. Supreme Ruler of Edanna. Grandmaster of the Edannian Guild of Writers. Grand Poodah of the Order of Saavedro's Doom. Squire Squee of Color (an award given to me by Armantula513) And most importantly, Master of the Fellowship of Squees. I am a Metroid fan Hard to the Core and am a Featured User on this Wiki, though probably not anymore, because it has literally been a decade since I was active on here.
I'm a Squee, a little white rodent kinda like a squirrel, but without the bushy tail. We Squees live on a diet of berries, mostly Chicken Berries and Boogerberries. We live on the tree-island of Edanna. Edanna is a total-plant island. there are no artificial constructions (exept for the stuff that the human Saavedro built). Those of you who play the Myst games, you should know what I'm talking about. I am the Master of the Fellowship of Squees, an organization of Squees who work to protect all of Squeekind! Most of us live on Edanna, save for one agent, Zunderix, who is stationed in J'Nanin. We are currently dealing with a mysterious Dark Squee that has invaded the tree.
When I'm on Earth, I'm in the cockpit of human-mech that makes me look like a teenage boy. It was built by my Viscount, Chiztabard, a fine engineer. The only things I do on Earth are buy Metroid games and go to church, though. I reach Earth via a Tomanha Linking Book, for those who care.
One day I was exploring Earth in my human-mech when I saw someone playing Metroid Prime. They were in Tallon Overworld. As I watched, they approched a Sap Sac. I thought, what a delicious looking berry! I had to get my hands on that game!!! So I went to GameStop and bought a GameCube and Metroid Prime. I brought them home to Edanna and built a generator (since there is no electricity on Edanna). I played the game, and I loved it! over the next two years, I got the remaining Metroid games, and slowly became the Metroid nerd that I am now. Here is the order that I played the Metroid games and what I rate them:
*NOTE: I am rating these games as compared to EACH OTHER, and not video games in general.
Metroid Prime 10/10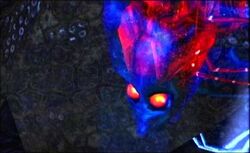 Beaten normal

Beaten normal 100%
Beaten hard
Beaten with Fusion Suit
This game is a great game. Not only does it successfully bring Metroid to the First Person Shooter/Platform level, it recaptures that haunting, underground, dinozoologic atmosphere that was present in its 2-D preceders. This is something that the games after it fail to do. Metroid Prime also features my favorite Ridley fight in the whole series! That battle was awesome!
Metroid Prime 2: Echoes 10/10
Beaten normal

Beaten normal 100%
Beaten hard
This game loses the Metroid atmosphere slightly, but it is still an amazing game, and I like it even better than Prime 1 because of two things: the environments, and the bosses. The enrironments are stunningly beautiful. Luminoths should come to Earth and share their Too-Many-Red-Circles architecture with the human builders. I would love to live in a house that looks like the Great Temple. And remember Sactuary Fortress? That is the second most awesomest colossus that I have ever seen in my life!! (the first being the National Cathedral in Washington D.C.)
And the bosses. That game and Super Metroid have probably the best bosses of any game I've ever played. The editors of GameInformer criticized the game for having bosses of such "infuriating dificulty." One reveiwer said that he even considered to stop playing the game because of those darn bosses. Personally, that's what I like in a boss. A difficult boss leaves you with a feeling of great satisfaction when you walk away from it, unlike the boss fights from The Legend of Zelda, which are so fun that you're sad when they are over. And difficulty asaide, those bosses were awesome! Just think of the Quadraxis looming over you in all of its detailed glory? Re-gasp at the thought of seeing Dark Samus stop you in your tracks when— Wait. I'll get to that later. And for every boss fight, you had to rethink you strategy at least once. (I'm talking about

the bosses, not the minibosses, mind you. Bosses are Amorbis, Chykka, Quadraxis, Emporer Ing, and Dark Samus. Minibosses are everything else with a health bar.) I LOVE to see that in a boss fight. I love fights with multiple stages. Fights where when it might be good and dead, it comes back in an all new form. The Quadraxis and the Emporer Ing are prime examples of this. And remember that fight with Dark Samus at the end? You saw it comming, but the presentation of ths fight was a suprise none the less. All Samus is thinking about is escaping Dark Aether when suddenly the pathway in front of her is blocked by Phazon. She looks around and sees the Phazon veins lining the walls, and the player realizes that Samus is in a boss arena. Samus's eyes slowly move to the left, but not her head, as if she doesn't want her fears confirmed. She knows who's behind her. Samus turns, and beholds Dark Samus, in all of its terrible glory. Nothing could have prepared the player for what they saw there, floating in the eternal night. Dark Samus was not as the player had expected her (i'll just call it a her) to be like, given the last two D.S. fights. Dark Samus was more awesomely evil and hideous than anything they had ever seen in the game (right? Shut up). That fight is a testimony to Retro's skill, and I shall remember that moment to the day I die. (Yeah, I'm exaggerating, but you get the point)
Metrod: Zero Mission10/10

Beaten easy

Beaten normal
Beaten hard
Beaten easy 100%
Beaten normal 100%
Beaten hard 100%
Beaten normal 15%
Beaten hard 15%
Metroid: Zero Mission is a perfect remake of the origional Metroid. It fixed that D'arved health system and added an extra level. It added new minibosses like the Doerem and the Mua, and put some new items into the mix. A great game. And it's really fun to speed-run. I never knew it so possible to skip so many items in one game! I've had the game for years, and I'm still discovering new secret passages and sequence-breaking methods. It's awesome, man!
Metroid II: Return of Samus 9/10
This game has alot of haters because of its "linnearness." I like this system, (where progression is based on # of Metroids killed) because it ensures that you do not accidentally skip Metroids. And besides that, I like this game because it gives you many different ways to fight the same type of Metroid. For example, fighting five consecutive Gamma Metroids can get boring. So, You fight one in a shaft, one underwater, one in that missle-inhibiting fog, etc. A remake of this game would be splendiferous, but I don't see one happening anytime soon. My only problem was the scarcity of bosses. There was the Metroid Queen, and um... Arachnus. That's it. I know the later Metroids in the game were boss enough, but I could have used a Ridley or two. That big cave near the end with the lake at the bottom and all the tunnels in the ceiling would have been a good spot.
I think everyone can agree that the multiplayer in Hunters is flippin' awesome. Fast, action-packed, and heart-pounding (Right? Right? Shut up). The story mode is mediocre, as the other Hunters aren't as threatening to your quest as the ads and commercials make them out to be. I was disappointed by the unorthodoxy of the progression and items, as compared to the other Metroid titles. Think about it. Nine new beams instead of four or five, no new Suits or other items, all the bosses are the SAME (either the Tower or the Giant Flying Eyeball), only two true minibosses, and even THEY are the same, no Space Pirates (other than Weavel and that bloke in the opening scene), no Metroids, NO RIDLEY, no major exploration challenges, I could go on... But all that aside, the game was okay. But it could heve been much better.

Metroid Fusion 10/10
This game was the bomb. It was fun, colorful, challanging, fun, and awesome. The SA-X encounters were very suspenceful and really added to the game, with the whole plot with Adam. My favorite part about this game was the ending, with the suprise final boss fight. The game's only problem is that it left too many plot holes open. For example, does Samus get her Varia Suit back? Since Samus gets Metroid DNA, does that mean that she can drain the life from anything with just a touch, like she can with the X Parasites? Does Samus ever clear her name with the Federation? (This is why we need Metroid Dread)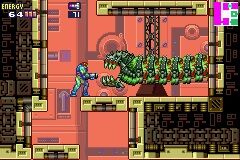 Metroid Prime Pinball 10/10
Beaten. High Score: 21,348,760 with 24 Artifacts

Beaten 9,465,810 with 12 Artifacts.
For a Pinball game, this game is awesome. Who ever heard of a one with a story? The tables are interesting and fun, and the gameplay is addictive. Remember the cow?

Metroid 7/10
This game started the series, which makes it a classic, but, in all honesty, I don't like it that much. When I die, I like to respawn with full health. What's the point of going through the trouble to find all those bloody Energy Tanks when your health drops down to thirty every time you die (which happens alot in this game)? Then you have to spend a great deal of time either finding a new Energy Tank to max out your health, or... >shudder< you could >shudder< ... health farm...>shuddershuddershudder<

Metroid Prime 3: Corruption 9/10
Beaten normal

Beaten veteran
Beaten Hypermode
Beaten normal 100%
Beaten veteran 100%
Beaten Hypermode 100%
Metroid Prime 3 is awesome because of all the new stuff it does... The free-fall fight with Meta-Ridley, the welding feature, the NPCs... but my problem was that it was a bit too easy. Most Metroid fans had just played Metroid Prime 2, and after the difficulty of that game, the light challanges of Prime 3 were old hat. And to tell the truth, I was disapointed by most of the boss battles. Every boss besides the final one and the Ridleys was a one phase battle- which I don't like. And even at that, the two Ridley fights were not even true multi-phases after all... They were three-phase casual transition instead of three-phase true transition; where the way you fight changes a bit, but Ridley keeps the same form and health bar throughout. The final fight with Dark Samus had three true phases (Dark Samus, Dark Samus possessing 313, Dark Samus possessing 313's head), but I still didn't like the fight much. Why? The Metroid Prime is the main bad guy in the Prime trilogy, ya know, since it's the source of Phazon an' the series is named after it an' all, so the final boss of the Prime trilogy should be the Metroid Prime, right? Yes, technically, it was, but I wanted to fight the Metroid Prime Metroid Prime, not The Metroid Prime hiding inside your old Phazon Suit hiding inside an Aurora Unit. It would have been cool if instead of the Aurora Unit - Head part of the fight, the "head" kinda split open to reveal Dark Samus in the middle of a big organic Phazon mass, and the whole thing is covered in the red Aurora armor. And then the camera zooms in to show Dark Samus looking like she did on Dark Aether with the transparent armor and the internal organs and stuff. And then you fight it. It would attack just like the Head did in the real game, but when you hurt it, you only stun it (when it flashes yellow instead of red), and when you stun it enough, it sprouts six tentacles and Dark Samus glows white and is covered by the head of the actual Metroid Prime, complete with the glowing red eyes. Then it attacks you and it actually scares you because its flying around like a beast, slashing with its tentacles, always looking at you with those red eyes, and you're just madly blasting away with Hyper Beam, 'cuz if you try to use a Hyper Missle, it impressively catches the missle in it's tentacles and throws it back at you. That would have been a cool fight. Or Retro Studios could have done something as simple as show the Metroid Prime's red eyes when you use Grapple Beam to open the AU's armor. Apparently, Retro Studios ran out of either time, money, or creativity. Other than the stuff like that, it's good game, whose strengths lie in its exhilerating story segments like the escort mission with the Demo Troopers, the protection and escape of the Spire Pod, and the entire opening sequence.

Super Metroid 10/10
This game is my favorite of the 2-D games. It had good graphics, good items, good bosses, good minibosses, good story... basically good everything. The final boss was one of the best in the series.
Review pending. Or maybe not pending. Meh.
I am a Nerd. And like all Nerds, there are certain stories/series/universes that I am dedicated to above others. I strive to know everything I can about them, as opposed to others that I just dabble in. And so, in no particuler order:
Metroid
The story of a female warrior and her journey of ownage across the universe.
favorite charicters: Samus, Ridley, Rundas, 242, Sylux, U-mos, Old Bird, Grey Voice
The Legend of Zelda
A bunch of boys in green and their corrasponding princesses gather a sacred tessalation save Hyrule from a guy whose skin is the color of diarrhea.
favorite characters: Tingle, Ganondorf, King Bullblin, Linebeck, Rusl, Kaepora Gaebora, Twinrova, Midna, Mido, Makar, Princess Zelda, Byrne, Chancellor Cole, Linebeck III, The Happy Mask Peddler, Ilia, Dangoro, The Man of Smiles, every single postman.
Myst
The chronicles of a lost civilization, surrealistic worlds, and a family where good and evil skip generations. And best of all, this is where Squees come from! Long Live the Squees!
favorite characters: Yeesha (young and old), Guildmaster Kadish, Dr. Watson, A'Gaeris, Gehn
The Lord of the Rings
A hairy footed fellow tries to throw jewelry in a volcano, but a giant flaming eyeball wants to stop him... Just kidding. J. R. R. Tolkien was a genius, and even though his books are hard to read, another genius named Peter Jackson made some amazing movies out of them.
favorite characters: Gandalf, Legolas, the Witch-King, Smaug, Gollum.
Star Wars
An awesome hexiligy of ownage, corruption, and weird green guys with french accents.
favorite characters: All Ewoks and anybody with a lightsaber!
Harry Potter
I love to classify stories. classify their villains, their plot types... I have TRIED to classify the elements of Harry Potter and failed. Why? Because J. K. Rowling, in all of her brilliance, somehow wrote a story that is different from all other stories, one that is INCLASSIFYABLE!
favorite characters: Snape, Luna, Peeves.
Pirates of the Carribean
The epic tale of a smart alec pirate and his heartless, squid-faced enemy. Oh, by the way, Lord Beckett helped Weavel compose the Pokemon music. Drink up, me hearties, yo ho!
favorite characters: Jack Sparrow, Davy Jones, Hector Barbossa, Mercer.
Captain Underpants
I can't say anything silly about these books. They're just too... amazing.
favorite characters: George, Harold, Crackers, Captain Underpants.
Bionicle
A bunch of LEGO guys save the universe with their magical Halloween costumes, and like Metroid, you have kill the bad guys five times before they finally die. Jokes asaide, Bionicle is amazing. Epic battles, dynamic characters, and an anime-like plot.
favorite characters: Tahu Nuva, Takanuva, Krahka, Makuta Teridax, Turaga Vakama, Krika, Zaktan, Vezon (VEZON IS WICKED AWESOME!!!).
Transformers
Five massive, tangled continuities about robots in disguise; Autobots who wage their battle to destroy the evil forces of the Decepticons. Autobots, transform and roll out!
I have watched every episode of every American Transformers cartoon.
favorite characters: Optimus Prime, Megatron/Galvatron, Starscream, Soundwave, Rodimus Prime, Ultra Magnus, Unicron, Alpha-Q, Jetfire, Ironhide, Blaster, Ravage, Cyclonus, Scourge, Bumblebee, Primus, Waspinator, Tarantulas, Megatron II, Optimus Primal, Dinobot, Dinobot II, Depth Charge, Cheetor, Rattrap, Silverbolt II, Blackarachnia, Alpha Trion, Rhinox, Jetstorm, Tigerhawk, Inferno II, Sideswipe, Ratchet, Mindwipe, Thrust II, Hot Shot, Sideways, Wreck-Gar, Lockdown, Sari, Shockwave, Omega Supreme, Sentinal Prime, Prowl, and definately not Sam, Mikaela, or any incarnation of Wheelie.
69.4.12 (Squee calander)
The Fellowship of Squees has finally finished that cannon! Now all Leviathans comming for Edanna are toast! Take that, Phaaze!
69.4.17
A few days ago, a squad of bio-droids vanished along the eastwestern border. Staticy feed from their cranial cameras showed skies with unusual purple and black cloud formations before going blank. That same day, The guards caught a Squee with black fur attempting to enter the Swampcore Chamber, something that no Squee has done since the Peppermoth Wars. I have never seen a Squee with such a complexion before. He escaped before Fellowship agents could get that deep into the Tree to apprehend him.
69.5.16
The Dark Squee has struck again! This time, he actually got into the Swampcore Chamber but the guards apprehended him and put him in a cell. Chiztabard, my Viscount, went down to interrogate him only to discover that he escaped! NO!
69.5.34
The clouds on the eastestern border are growing more prominant. Is that bad? And do those clouds have anything to do with the Dark Squee? Chiztabard thinks we should send some more probes over there, but I'm a little hesitant... On a less ominous note, the noted Squee author W. P. Callendra just published the final installment in the popular Yulyas trilogy, The Fall of Septagon. I HAVE WAITED FOR THIS BOOK FOREVER!!!
69.6.4
We have finally captured the Dark Squee. Chiztabard and I desided to go over to the eastwestern border ourselves, and we discovered the little bugger's hidout. He had been using some kind of weather manipulater to create those clouds. The clouds could destroy all telecommunicative devices that came near them. The Dark Squee is impossible to interrogate, and is currently in a cell guarded by two armed Gossamaries.
69.7.25
It has been discovered by the renowned Squee scientist Aeolus Mordramir that our diet of berries is actually shortening our lives. He suggests a diet of meat would be more beneficial. (And so far, I am starting to like it, but the smoke from the cooking fires has driven away a Gossamary Drake)
70.4.21
It has been called to my attention that an unidentified potentialy dangerous object known as "SqueeCrusher" is comming for Edanna. It is known that it is not associated with the Dark Squee. I suspect this is something from Saavedro, but then again what quarrel does he have with us anymore? The newly built anti-orbital cannon has been activated, but honestly, I doubt "SqueeCrusher" will pose any large threat. So the Squees and I are not panicing.
Build Anti-orbital assault cannon in case of Leviathen attack
invent Pizza box with respawning Pizza
build army of bio-droids to patrol the Edanian borders
give Zunderix a raise
organize a Fellowship meeting soon to discuss the unusual clouds gathering on the eastwestern horizon.
find out the identity of the Squee with dark-colored fur!
Read The Fall of Septagon. This is gonna be awesome!
Install vents to divert the cooking smoke from the treetop, where the Gossamaries live.
The answer to the last poll was anything besides "Ridley is Dumb" Everybody got it right.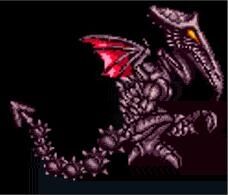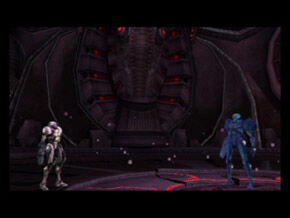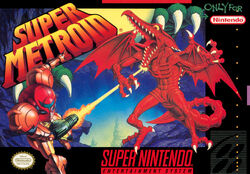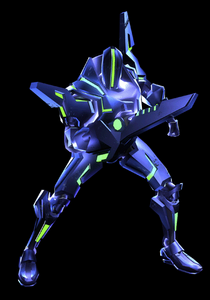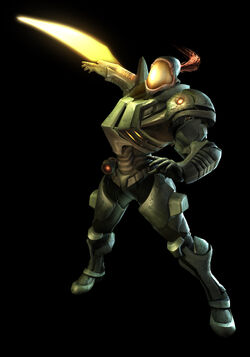 Long live the Squees!
.
.
.
.
.

.
.
.
.
.
.
.
.
.
.
.
.
.
.
.
.
.
.
.
.
. .
. .
.
.
.
.
"See you next mission!" -Samus Aran

"The wind... it is blowing." -Ganondorf
"Perhaps the ending has not yet been Written..." -Yeesha
"And he lived happily ever after." -Bilbo Baggins, There and Back Again
"All was well." -J. K. Rowling, Harry Potter and the Deathly Hallows
"Drink up, me hearties, yo ho!" -Jack Sparrow
"TRA-LA-LAAAAA!!!" -Captain Underpants
"That is the way of the Bionicle." -Vakama
"Til all are one!" -Optimus Prime
.
.
.
.
.
.
.
.
.
.
.
.
.
.
.
.
.
.
.
.
.
.
.
.
.
.
.
.
.
.
.
.
.
.
.
.
.
.
.
.
.
.
.
.

.
.
.
.
.
.
.
.
.
.
.
.
.
.
.
.
.
.
.
.
.
.
.
. .
.
.

.
.

.
.
.
Community content is available under
CC-BY-SA
unless otherwise noted.