Welcome!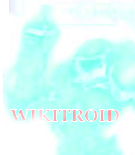 Anemic Anemone, welcome!
Hello and let me be the first to welcome you to Wikitroid, the fan-based Metroid resource. I hope you like the place and choose to join us in our work. Here are a few good links for newcomers:
And, if you want to receive announcements from Wikitroid administrators by email (for example, site news, new features, and contests), subscribe to the Wikitroid-Announcements mailing list here (or click here for more info). We won't spam you, and you won't get many emails - just the important stuff!
I hope you enjoy editing here and being a Wikitroid member! By the way, you can sign your name on Talk and vote pages using three tildes, like this: ~~~. Four tildes (~~~~) produces your name and the current date. If you have any questions, ask me on my talk page. Happy editing! — The Exterminator (talk) 00:18, December 13, 2013 (UTC)
Your edit summaries
Are kind of bothering me. Sorry, that's how I react when people have to say exactly what they're doing in the page... Lizard says this should be good form, I think it's annoying and redundant. Diffs can show what we've done. Sorry again, just my opinion is all... RoyboyX(complaints/records) 20:05, December 25, 2013 (UTC)
And that's when I realize you are using AWB. Double stupidity on my part. Ignore what I just said. I didn't get what I want for Christmas that's why I'm so grouchy RoyboyX(complaints/records) 20:06, December 25, 2013 (UTC)
I kinda of know your feel. Here you go. 

[A|A]

 

Poke with a stick

20:09, December 25, 2013 (UTC)
SA-X
How's it going. Anyway, the SA-X, while never incapacitating Samus, was fully capable of it. http://metroid.wikia.com/wiki/SA-X?curid=176&diff=188769&oldid=188692&rcid=192519 Sylux X 22:07, January 6, 2014 (UTC)
Except it never did do it. Unless you happened to lose to it in game (which isn't canon), the only time it even truly fights her, it loses. The other five were true because she actually lost to them. [A|A] Poke with a stick 22:13, January 6, 2014 (UTC)
Meh, good point. I'll go revert me edits. Sylux X 22:14, January 6, 2014 (UTC)
Community content is available under
CC-BY-SA
unless otherwise noted.