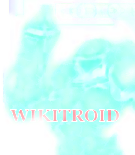 BoltTheCelestial, welcome!
Hello and let me be the first to welcome you to Wikitroid, the fan-based Metroid resource. I hope you like the place and choose to join us in our work. Here are a few good links for newcomers:
And, if you want to receive announcements from Wikitroid administrators by email (for example, site news, new features, and contests), subscribe to the Wikitroid-Announcements mailing list here (or click here for more info). We won't spam you, and you won't get many emails - just the important stuff!
I hope you enjoy editing here and being a Wikitroid member! By the way, you can sign your name on Talk and vote pages using three tildes, like this: ~~~. Four tildes (~~~~) produces your name and the current date. If you have any questions, ask me on my talk page. Happy editing! — FastLizard4 (talk) 20:14, January 22, 2014 (UTC)
I don't know, that's your call. Judging by the fact that I'm not banned, I assume I'm ok... XD Sylux X 23:29, January 22, 2014 (UTC)
Community content is available under
CC-BY-SA
unless otherwise noted.