Welcome!
[
]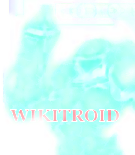 RougeInchworm, welcome!
Hello and let me be the first to welcome you to Wikitroid, the fan-based Metroid resource. I hope you like the place and choose to join us in our work. Here are a few good links for newcomers:
And, if you want to receive announcements from Wikitroid administrators by email (for example, site news, new features, and contests), subscribe to the Wikitroid-Announcements mailing list here (or click here for more info). We won't spam you, and you won't get many emails - just the important stuff!
I hope you enjoy editing here and being a Wikitroid member! By the way, you can sign your name on Talk and vote pages using three tildes, like this: ~~~. Four tildes (~~~~) produces your name and the current date. If you have any questions, ask me on my talk page. Happy editing! — The Exterminator (talk) 01:41, April 6, 2014 (UTC)
Ah, I see that you've noticed the link that only approved users are granted access to. That is only for few eyes to see ...
Nah, just kidding. It's a nice bit of coding that an old friend made. It makes text appear clickable when it actually isn't. There's no link there (or weapon of mass destruction). :P
Welcome and hope to see ya 'round! Glad to be your first wiki. :) --Fluffy Exterminator {ADMIN}(talk • email • contribs) 08:06, April 13, 2014 (UTC)
Insert Title Here
[
]
I suppose you could say that. XD Sylux X 11:51, April 13, 2014 (UTC)
Deletion
[
]
That's right, but with the amount of users here (0) good luck with that. RoyboyX(complaints/records) 00:17, April 16, 2014 (UTC)
You and me both. Crickets around here though, crickets! RoyboyX(complaints/records) 01:07, April 16, 2014 (UTC)
RED
[
]
I was just losing sleep over the Godzilla NES Creepypasta and saw the pic of RED on the feed, and I jumped. Lol. Sylux X 15:37, May 26, 2014 (UTC)
Yeah, I got you. It scary until you see this:
[off-topic image removed] Sorry guys, off-topic pics aren't allowed here so you'll have to hotlink it in the future. RoyboyX(complaints/records) 21:14, June 13, 2014 (UTC)